Kris Carr
…transformed her wake-up call into a global self-empowerment brand. Today she is at the forefront of prevention. Her mission isn't surviving, it is of living: deeply, profoundly, authentically — in this present moment.
Inside This Issue:
It's time. I've been resisting. But it's time now for me to write about awakening to the wellspring of love.
Burdened with a debilitating condition, opting to live medicine free brings forth both challenges and a renewed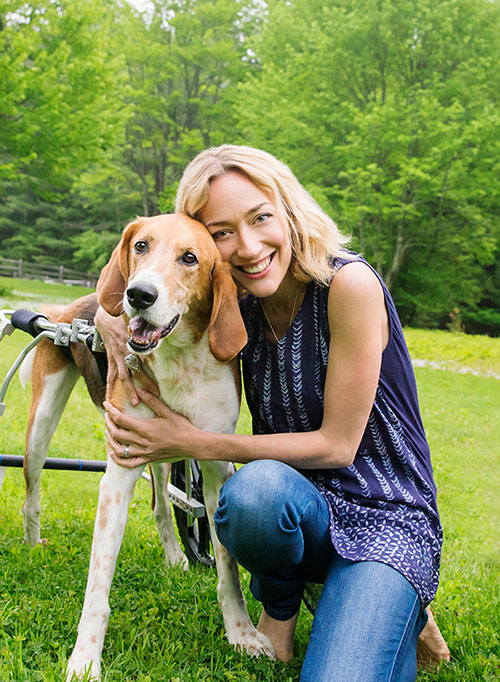 In this special interview, crazy sexy cancer survivor and wellness warrior Kris Carr shares laughs and sheds,
Surviving the Hillsborough tragedy at the FA Cup in England as a boy of 16, Chris Arnold founded World Merit to
The restorative power of yoga inversions — The Buddha said, "I am not enlightened, I am merely awake." What does
An introduction to biocentrism — the idea that the universe can only really be explained through our
These 5 simple beauty tips will jumpstart your day — everyday!
Commercial meat production is the largest source of pollution and greenhouse gases on the planet; reducing meat
Reflecting on the joys of inspiring youth, schoolteacher Rebekah Stoll realizes that her students have equally
The WWII ambulance drivers who went on to found the AFS, paving the way for foreign exchange programs
Finding your passion can take a long road — but the timing is always divine.
(Hu)man's best friend and sometimes our greatest teachers, how animals help us tune into our inner power and
— I'm skeptical about the word "awakening." I think it implies a transformative moment — a shaft of
These delicious cakes, packed with hearty sweet potato, will satisfy a deep hunger and nourish your body with rich
Kris Carr Interview Trailer: