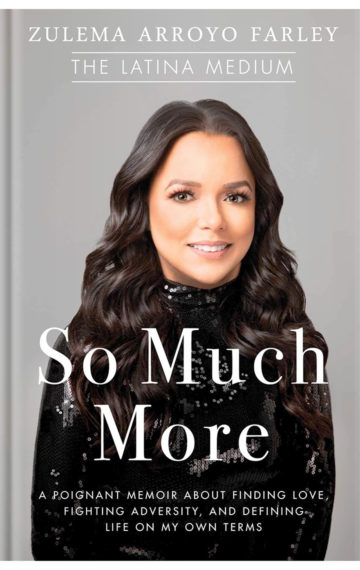 Publisher:

Atria Books

Available in:

Hardcover, Kindle, Audiobook

Published:

September 10, 2019
VIEW ON AMAZON
VIEW AUTHOR PAGE
On Zulema's fourth date with the man who is now her husband, they created a "Life List" of adventures they would share together; from skydiving, to luxurious trips around the world, and as wine collectors, traveling the wine regions to meet their favorite producers. Wildly successful and in love, Zulema was living a fairy tale.
But, two years into their marriage, the Life List took on a shocking urgency when she was diagnosed with sarcoma, an exceedingly rare and incurable form of cancer, along with a host of other complex and mysterious medical conditions. Challenged, but undaunted, Zulema relied on herself and those around her to summon the courage to face her illnesses head on, while never forgetting to embrace the spirit of the Life List with every passing day.
Despite excruciating physical and mental pain, setbacks, and personal struggles, Zulema is determined to not leave a second of life unexperienced. And in this new life chapter, she reveals a long-kept secret: She's a psychic medium. After years of seeing, hearing, and sensing presences that others couldn't see, she learns how to trust them through her hardest times and channels her gift to serve for the good of all concerned. Her spirit guides and life wisdom will help readers embrace her most important vision: There is always so much more to live, to love, to learn, and to create.